More than just physical therapy
A physiotherapy practice specializing in physical therapy, manual therapy, dry needling and rehabilitation. FysiekFit has an office in Veghel and Mariaheide and has a wide range of experience with different types of complaints to the body. Do you need physical therapy or manual therapy Or would you prefer to use the dry needling technique, then is FysiekFit the right place for you.
A site different from others
Along with FysiekFit we decided to create not a standard website, but to do something different than others and using new technology. With a scroll effect and great pictures we gave the site a modern and fresh look. It works on your normal computer, but also on mobile devices.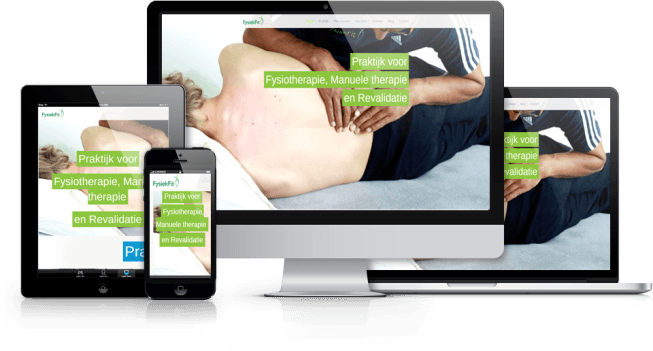 Online active
There are a few therapists available on the internet, With FysiekFit we looked at what we could do to stay ahead of competition. On the website we have added a blog with a link to Facebook and Twitter. The website remains up-to-date and attracts more visitors because they know that you are active on the internet.